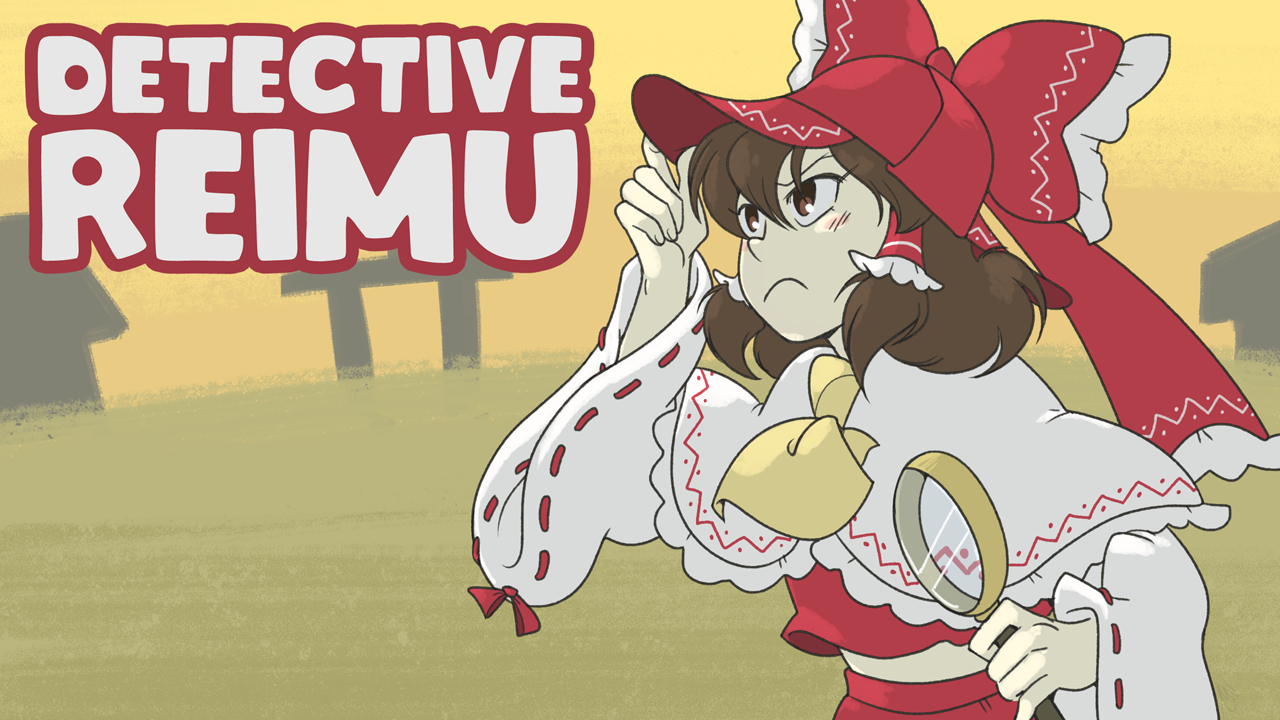 Detective Reimu
A downloadable game for Windows, macOS, and Linux
Reimu is on the lookout for incidents, does she have the keen eye to accuse the correct resident of Gensokyo of wrongdoing? Will she over-zealously accuse an innocent?

Detective Reimu is a blend of mechanics from Town of Salem and Spy Party, where one player keeps watch as Reimu over the village and the other attempts to cause havoc while blending in.



Detective Reimu was created within 72-hours for the Touhou Game Jam 2.

Project Design and code by
Jose "LadyEbony" Garcia & David 'Texel' Jones
(LadyEbony https://itch.io/profile/ladyebony )
(Texel https://itch.io/profile/nitori )
Title Image by Egophiliac ( http://egophiliac.tumblr.com/ )
Music by Overkillius ( https://www.youtube.com/user/Overkillius )



Joining a lobby:
Due to time restrictions, you will be using the standard Unity Network HUD to connect to matchmaking. It really isn't that scary. On the title screen, select "Enable Match Maker (M)." (It's the bottom option!) From there, you have "Create Internet Match" and "Find Internet Match." Select whichever to host or join a lobby. Be sure to grab a friend and join up a discord chat. Adds to the excitement!
Spy:
Leave the town of Gensokyo in ruins! Complete the goals given to you without getting caught. Be warned! Your goals will leave evidence behind. Try and act natural every so often to throw off the trail.
Controls:
Left click anywhere on the map to move to that location.
Right click to rotate the map.
Scroll wheel to zoom in and out.
Press Z to perform a standard action, acting natural.
Press X to perform a goal action, completing your task but could leave you exposed.
Press C to cancel any action at any time.
Reimu:
There is a spy in the town of Gensokyo. Find them and accuse them! Be careful. You have only one chance at this as accusing the wrong person will ruin your reputation. Look for any suspicious characters. Especially when they are near a ruined scene.
Controls:
Right click to rotate the map.
Scroll wheel to zoom in and out.
Shift to zoom in for a closer look.
Left click on the portrait to accuse the character. Left click again to confirm.
Download