Utsuru - Inkfection
You can get the Windows executable in the Download section below.
以下の「Download」セクションでWindows実行ファイルをダウンロードできます。
コメントがあったら、以下の「Comments」セクションを使用してください。日本語OK!

Created for Touhou Station Jam 2
Utsuru is a multiplayer (4vs1) horror game where one player takes on the role of Reimu, and the other four players play as Youkai, trying to escape Reimu and avoid being caught and defeated.

『Utsuru』は、プレイヤーが霊夢(1人)と、霊夢に捕まって倒されないように逃げ回る妖怪(4人)に分かれて対戦する、4対1のマルチプレイヤーホラーゲームです。

Utsuru also has a recently added singleplayer mode where Reimu must try to eliminate all Youkai before she is caught. If the Youkai happen to find Reimu first, then I hope she can escape...
Controls
WADS: Move「動く」
SPACE: Vault「乗り越える」
Singleplayer「シングルプレイヤー」
LEFT CLICK: Attack「攻撃」
RIGHT CLICK: Pick up and use items「アイテムを拾って使う」
SCROLL WHELL: Peek「覗き見する」
SHIFT: Sprint「走る」
Online - Youkai「オンライン妖怪」
LEFT CLICK: Interact「調べる」
RIGHT CLICK: Pick up and place items「アイテムを拾って仕掛ける」
SCROLL WHELL: Peek「覗き見する」
SHIFT: Sprint「走る」

Online - Reimu「オンライン霊夢」
LEFT CLICK: Attack「攻撃」
RIGHT CLICK: Activate abilities「能力を発動する」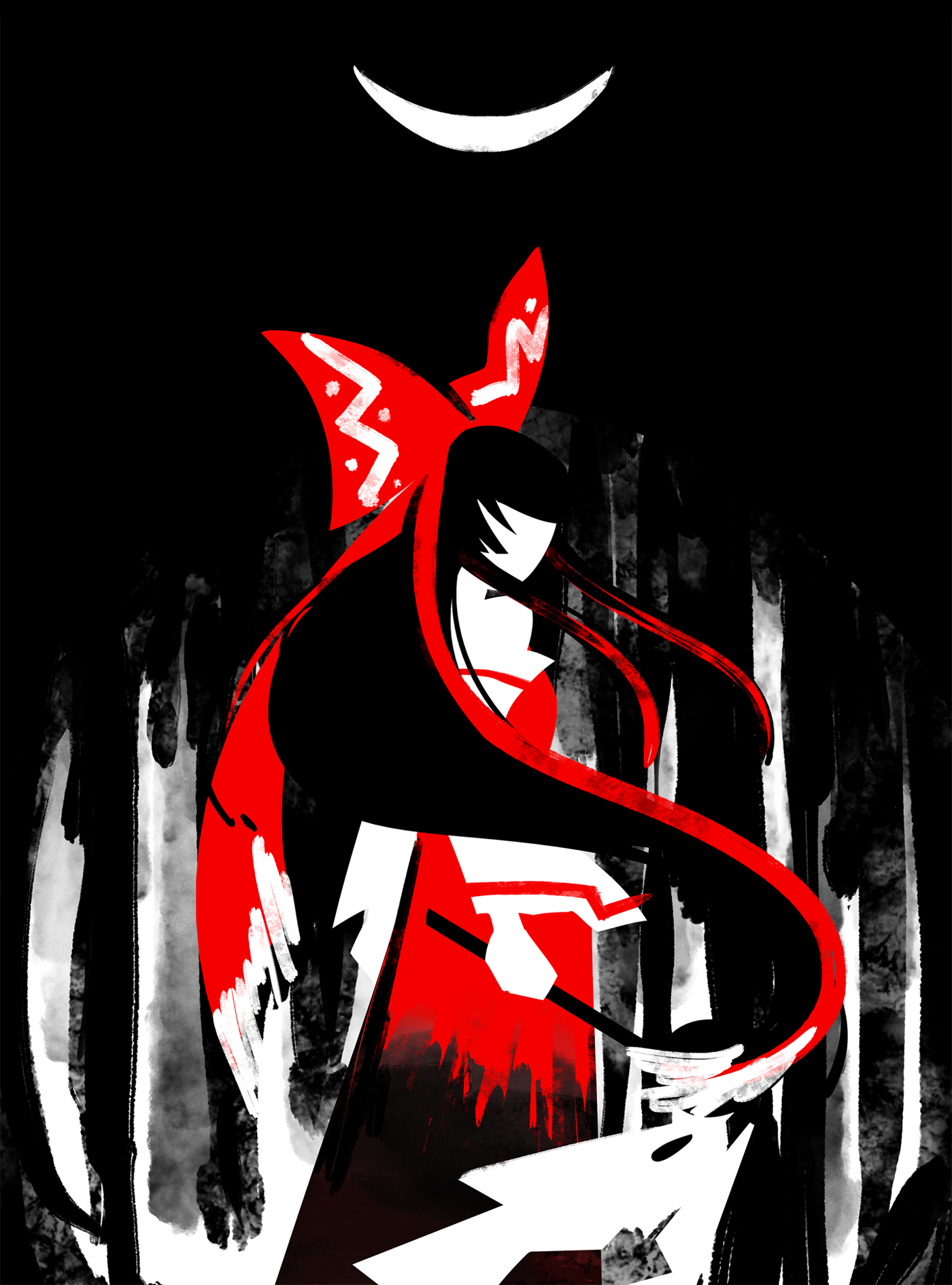 Credits
Touhou owned by Team Shanghai Alice (ZUN)

LadyEbony.itch.io - Gameplay, Network, Map Design
MarkLi.itch.io - 3D Models, 3D Animation, Chinese Translations
Nitori.itch.io - Shaders, Lighting
@Schmagons (Instagram) - 2D Sprites, 2D Animations, UI Art
@KangaerunaMiyo (Twitter) - Japanese Translations
peacock-roy.itch.io - Music, SFX
YeeHaw - UI and Perk Art
Font Yuzu-Pen M by Kagurazaka Yuzu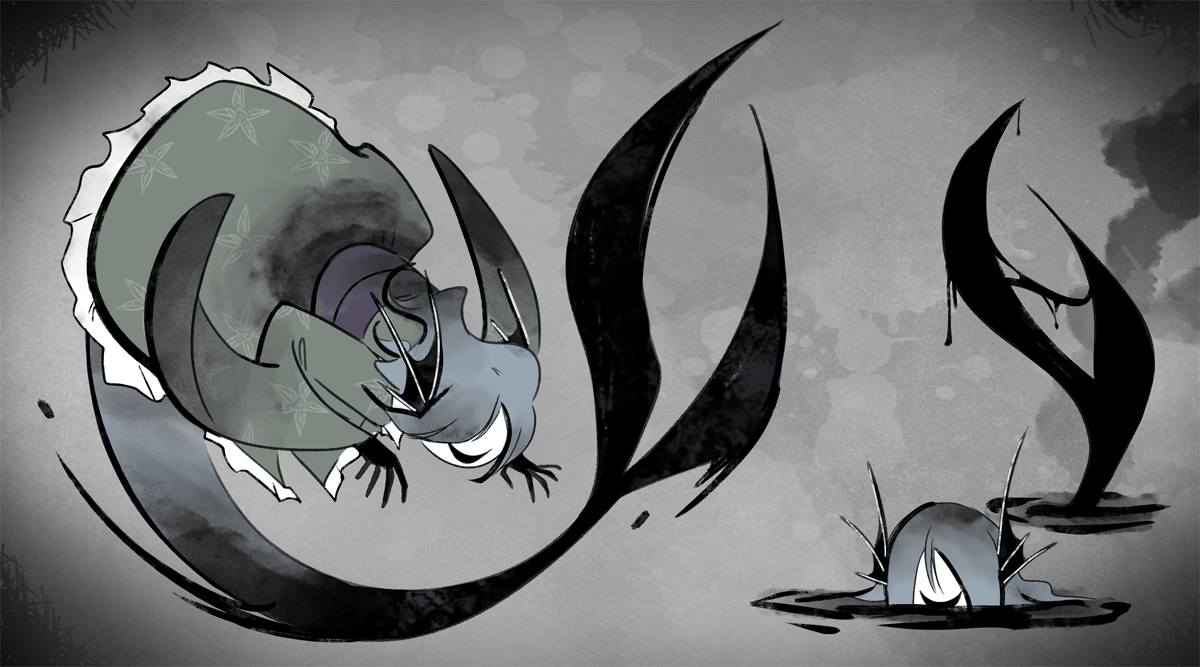 | | |
| --- | --- |
| Status | Released |
| Platforms | Windows, HTML5 |
| Rating | |
| Authors | Nitori, schmagons, LadyEbony, Mark Li, A Witch Named Mags |
| Genre | Survival |
| Made with | Adobe Photoshop, Unity, GIMP |
| Tags | Horror, Multiplayer, Singleplayer, Touhou |
| Average session | A few minutes |
| Languages | English, Japanese |
| Inputs | Keyboard, Mouse |
| Accessibility | High-contrast |
| Multiplayer | Server-based networked multiplayer, Ad-hoc networked multiplayer |
| Links | Touhou Station Jam Page |